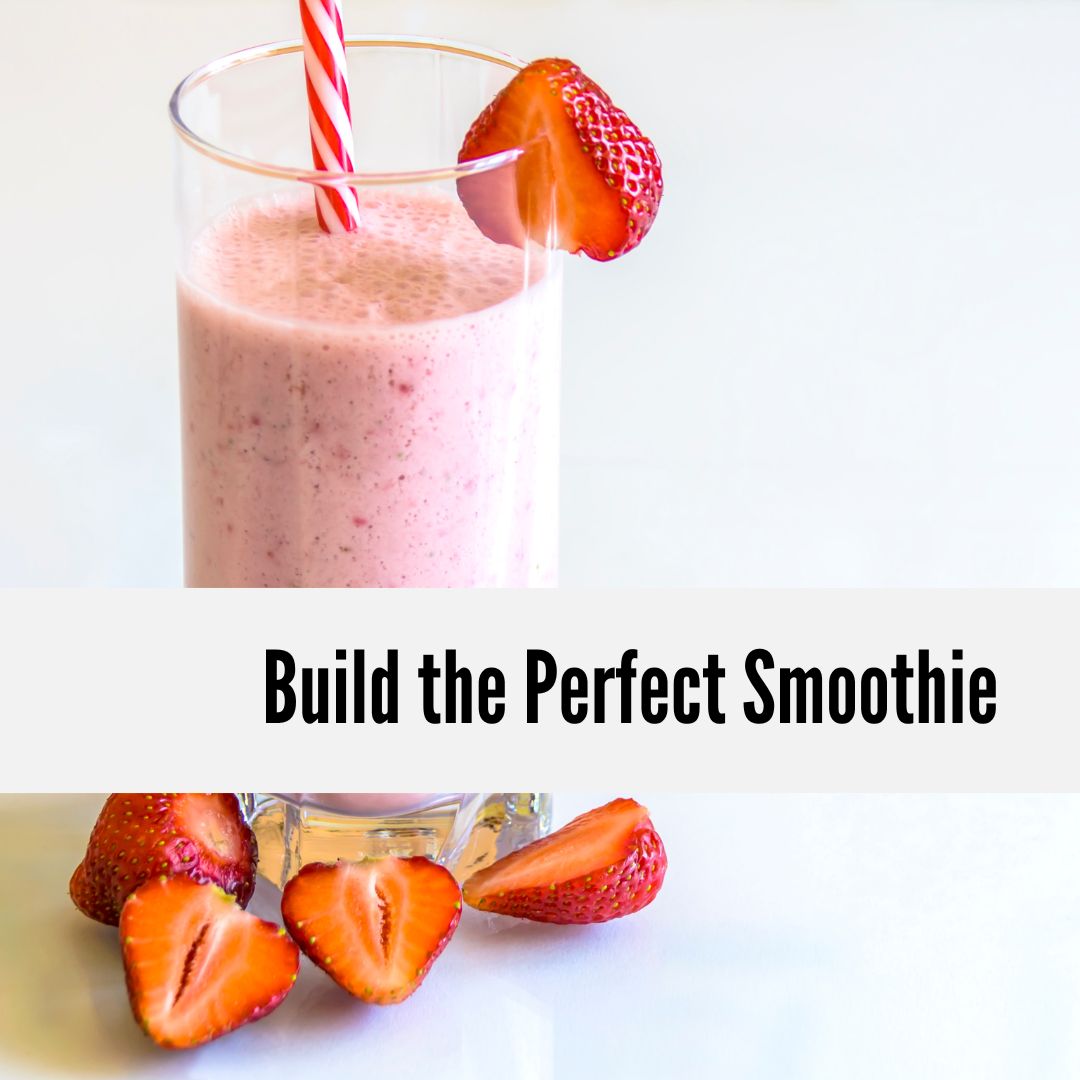 Smoothies are a perfect option for a healthy and balanced meal replacement. If you're short on time, looking for a refreshing snack after a workout, or even a tasty dessert alternative, this guide will help make sure you have everything on hand for smoothies.
Before we get into building the perfect smoothie, let's make sure we have the equipment needed. You will want to have a blender. We love the Ninja Blender. In one minute you will have a creamy mixed smoothie and you can blend it right into the smoothie cup! If you have another blender, like the Vitamix, and need some great smoothie cups, we absolutely love these ones.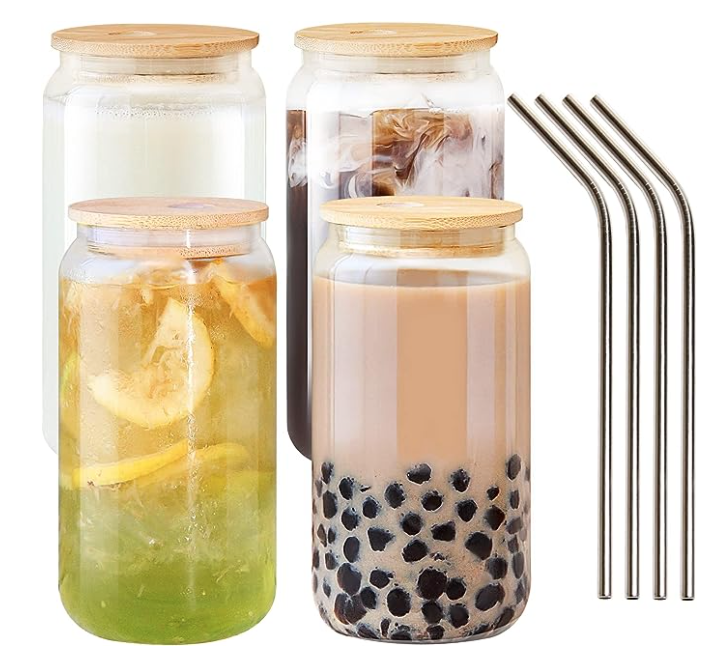 Alright, now that we have a blender and smoothie cups, let's build your smoothie. In five easy steps, you will have a balanced smoothie and tons of new flavour combinations to try.
Step 1: Choose a Liquid
Your liquid can be any non-dairy milk alternative (e.g almond, cashew, oat, coconut, etc.), milk of choice (we love Fairlife high protein milk), water or juice.
Step 2: Choose a Protein Source
This is the step most people forget! We want to make sure we have a protein included in the smoothie. This can be a protein powder, like RivalUs or a plant-based protein powder like Blessed. You can also use plain greek yogurt or cottage cheese.
Step 3: Choose a Carb – Frozen Fruit
Frozen fruit is the no-brainer carb source for smoothies. This will make sure you get the creamy texture. You can also peel and chop frozen bananas and keep them in your freezer for combos like strawberry banana!
Step 4: Choose a Fat
Adding a fat source for your smoothie will keep you feeling satisfied and fuller longer. Nut butter (peanut, almond, cashew, etc.) is great, as well as seeds like chia seeds, hemp hearts or flaxseeds.
Step 5: Choose a Veg
Any veg can be added to your smoothie but a lot will change the taste. We love a leafy green, like spinach or kale to add in. You can also freeze cauliflower for a more tasteless veg to add.
Three Flavour Combinations To Try
Strawberry Banana Smoothie
1.5 cups unsweetened cashew milk
1 cup frozen strawberries and 1/2 frozen banana
1 handful spinach

Chocolate Peanut Butter Smoothie
1.5 cup 2% Fairlife milk
1 frozen banana
1 handful kale

Tropical Smoothie
1.5 cup unsweetened coconut milk
1/2 cup frozen mango, 1/2 cup frozen pineapple
1 handful spinach
1 cup plain greek yogurt
We hope you all enjoyed this smoothie guide and have fun trying out new smoothie combinations!