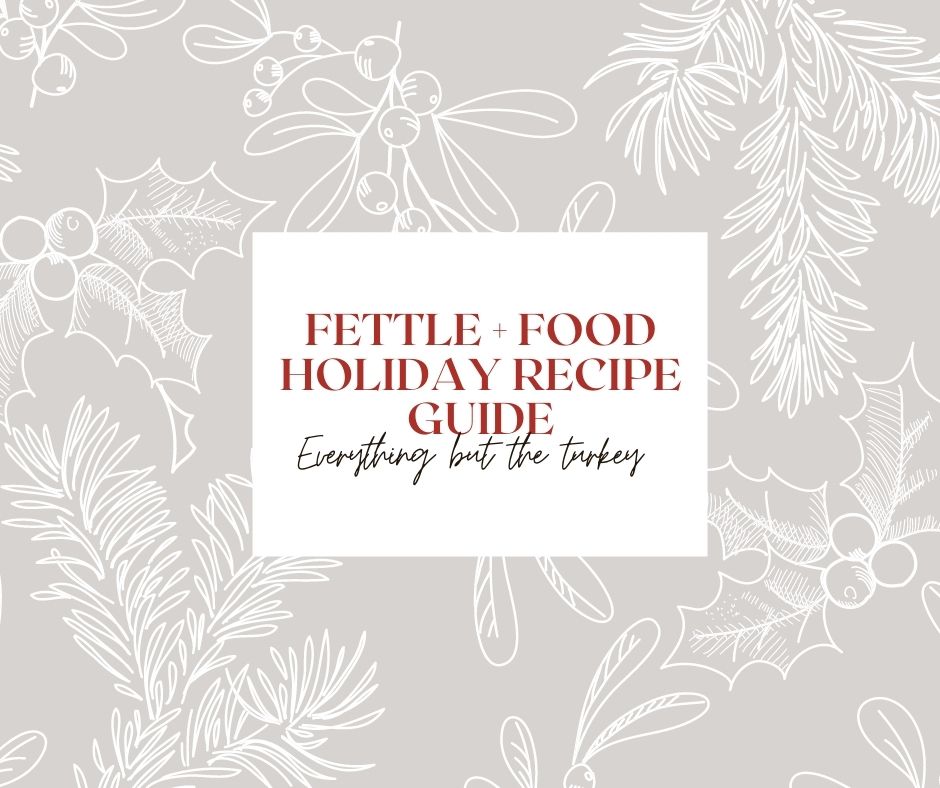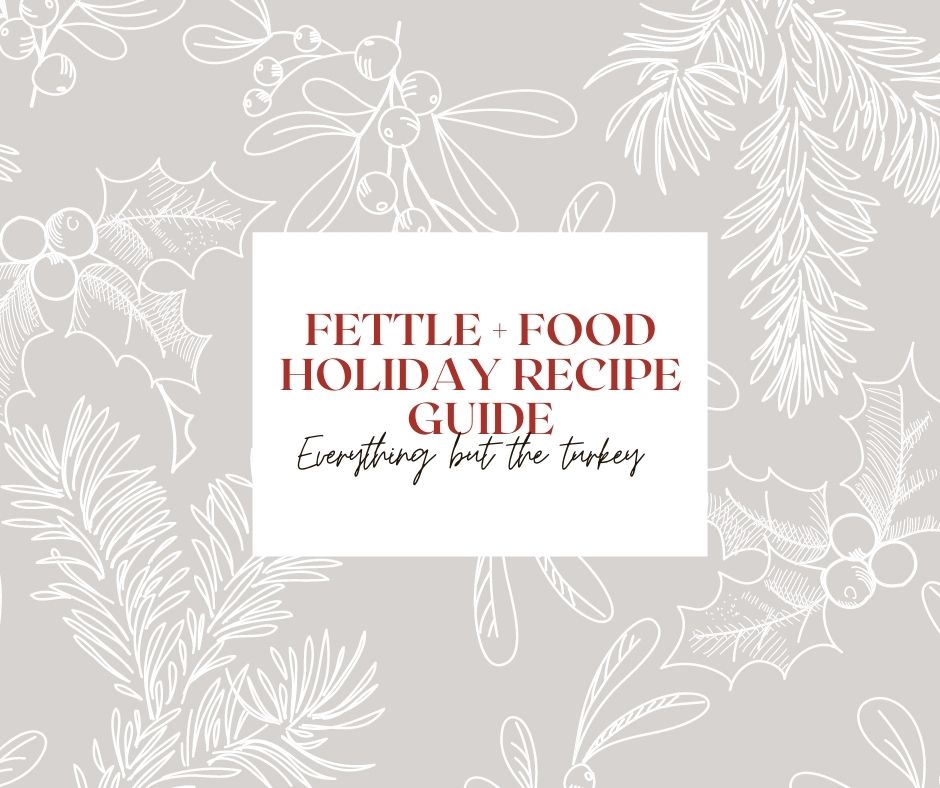 We wouldn't attempt to interfere with your turkey cooking methods, never! But we do have a few delicious and health-conscious holiday food and snack ideas that you may wish to pick and choose from this year. Check them out!
2-Ingredient Biscuits
Ingredients:
1 cup cassava flour
1 tsp baking powder
2 tsp baking soda
1½ cups plain yogurt
Directions:
Mix dry ingredients in a large bowl, then add yogurt and mix until it forms a dough.
Divide dough into the desired size and bake at 350 F for about 15 minutes or until outside begins to brown.
Lemon Garlic Brussel Sprouts
Ingredients:
1 pound brussel sprouts, trimmed and cut in halves
1 tablespoon avocado oil
1/4 teaspoon garlic powder
Salt and pepper to taste
Juice of 1 medium lemon
Directions:
Preheat the oven to 400 degrees. Cut the rough stems off the ends of the Brussels sprouts, and cut the remaining sprout in half.
Place the halves on a sheet pan that is lined with parchment. Drizzle with olive oil. Sprinkle on lemon juice, salt, pepper, and garlic powder, and toss with hands to help coat all the brussel sprouts.
Cook in the oven for about 10 minutes, and then remove and toss the brussel sprouts. Cook an additional 15 minutes, until your brussel sprouts are golden brown and crisp.
Maple Roasted Carrots
Ingredients
2 pounds carrots peeled & cut
1 tablespoon avocado oil
Salt and pepper to taste
1-2 tablespoons pure maple syrup (depends on taste)
Directions:
Preheat the oven to 425F. Add the carrots to a baking sheet. Toss them with the olive oil and some salt and pepper. Arrange in a single layer. Roast carrots for 15 minutes. Take carrots out of the oven and add the maple syrup. Toss again and arrange them in a single layer. Roast for another 5-10 minutes.
Herb Roasted Sweet Potatoes
Ingredients:
2 large sweet potatoes
2 tablespoons avocado oil
1/2 teaspoon garlic powder
1/2 teaspoon dried thyme
1 teaspoon dried oregano
1/2 teaspoon dried parsley
1/2 teaspoon pepper
3/4 teaspoon salt
Directions:
Preheat your oven to 400 degrees. Cut the sweet potatoes into 1-inch chunks and place them in a large bowl. Combine the rest of the ingredients (oil and herbs) in a small bowl and mix together.
Pour mixture over potatoes and mix. Spread the sweet potatoes in a single layer on a roasting pan and bake for 35 to 40 minutes or until tender and golden brown (stirring once about halfway through cooking).
Dark Chocolate Bark with Almonds
Ingredients:
2 4-ounce dark chocolate baking bars
1/4 teaspoon almond extract
1/4 cup almonds, chopped
1/4 cup unsweetened coconut flakes
Directions:
Break up the chocolate bars and place in a glass microwave-safe bowl. Microwave for 20 seconds at a time, stirring. Continue until almost all of the chocolate is melted. Stir until all chocolate is melted.
Add the almond extract and stir to combine. Line a baking sheet with parchment paper, pour the chocolate on the paper, and spread it into a rectangle about 1/4 inch thick, and sprinkle the almonds and coconut.
Place in the refrigerator for about 20 minutes, then it's ready to take out and cut into squares. Keep them in a cool place or refrigerate until ready to serve.
Christmas Morning Gingerbread Protein Pancakes or Waffles
Ingredients:
1/3 egg whites
1/2 banana, mashed
1 scoop vanilla protein powder
1/2 teaspoon baking powder
1 tablespoon rolled oats
1 tablespoon honey
1 teaspoon cinnamon
1/4 tsp ginger
1/4 tsp cloves
1 tablespoon unsweetened almond milk
Directions:
Mix the ingredients together. Cook them on the griddle (or in a waffle iron) as you would any pancakes or waffles. Top with your favourite toppings.
Apple Loaf
Ingredients:
4 eggs
1 teaspoon baking soda
1 cup walnut, pecan, or almond butter
2 teaspoon cinnamon
1/2 teaspoon nutmeg
1/2 cup coconut sugar (optional)
1/4 cup collagen powder
1 extra large apple
walnut or pecan pieces
Directions:
Mix eggs and baking soda with an electric mixer, then add nut butter, spices, sugar, and collagen and continue mixing. Finely chop the apple and fold in 3/4 of the apples into the batter and pour into a bread pan. Top with remaining apple pieces and nuts to taste. Bake at 350 F for about 1 hour or until a toothpick comes out clean from the centre.