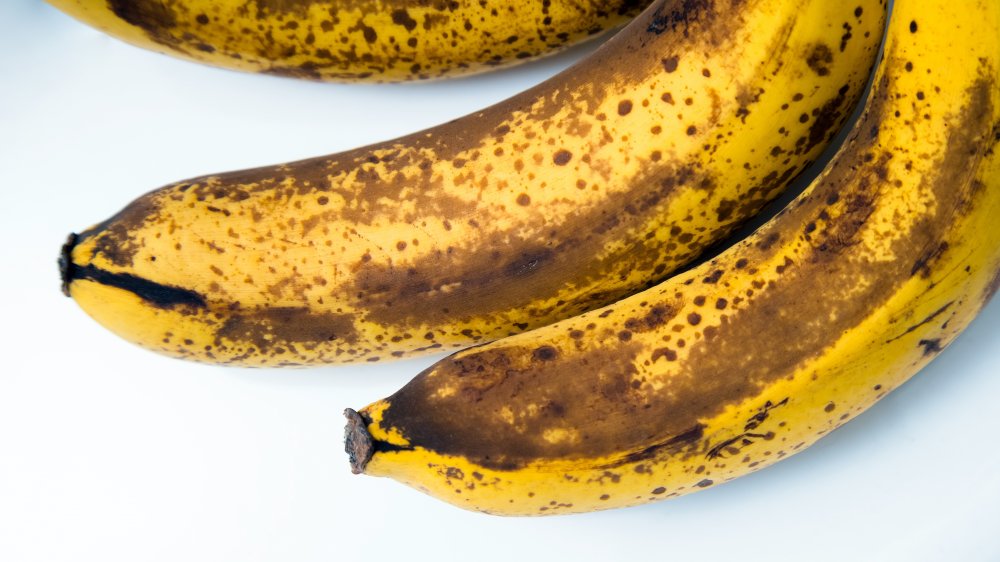 Do you ever find yourself looking over at a bunch of bananas that you accidentally neglected to the point where they're going pretty bad? Perhaps your preferred banana ripeness is, well….ripe. In that case, no judgement – but if you don't fancy the idea of peeling open and eating a browning banana, read on! We have put together a number of ways that you can use old and soft past-it's-prime banana to make some delicious meals and baked goods.
But first, a little about why we like to use leftover bananas (other than to avoid food waste!):
Bananas are a rich source of carbs, which occur mainly as starch in unripe bananas and sugars in ripe bananas. The main component of unripe bananas is starch. Green bananas contain up to 80% starch measured in dry weight. However, during ripening, the starch is converted into sugars and ends up being less than 1% when the banana is fully ripe. Despite the sugar content sometimes reaching over 16% of the total weight of the fruit, they still have a relatively low glycemic index compared to sugar that comes from other sources, making them a great baking substitute for caster sugar. And they add a wonderful creaminess, to boot!
Scoop-able Chocolate "Nice Cream"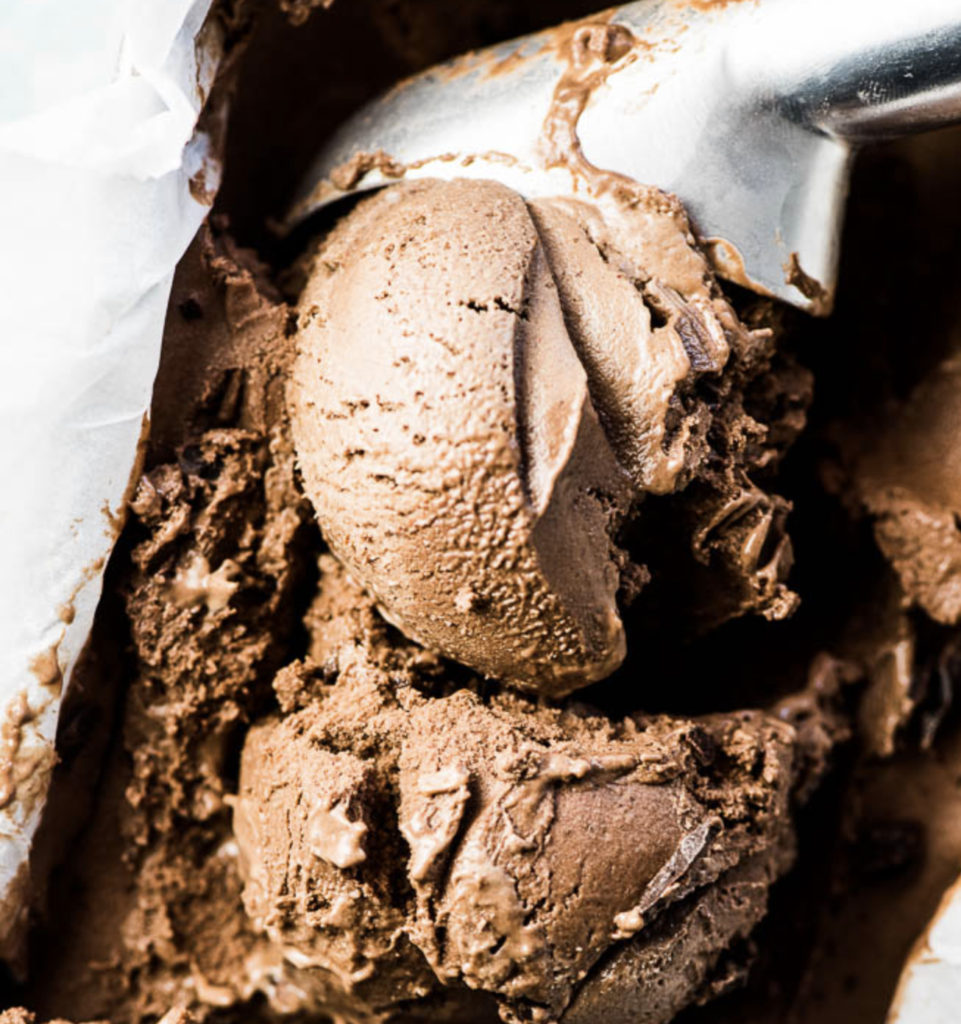 Ingredients
4 frozen bananas, peeled
1/4 cup cocoa powder
2 tablespoons almond butter (can sub peanut butter)
1/4 cup milk of choice (only use if you are making this in a food processor)
Optional: chocolate chunks or chips, to sprinkle on the top
Instructions
Place the frozen bananas, cocoa powder, almond butter, and your choice of milk into your food processor. Pulse until the bananas are mostly broken down.
Scrape the sides of the food processor then continue processing on high until the ice cream is smooth and creamy.
Either eat right away or freeze for 2 hours so that it is hard enough to scoop into cones. 2 ripe bananas
Banana Pancakes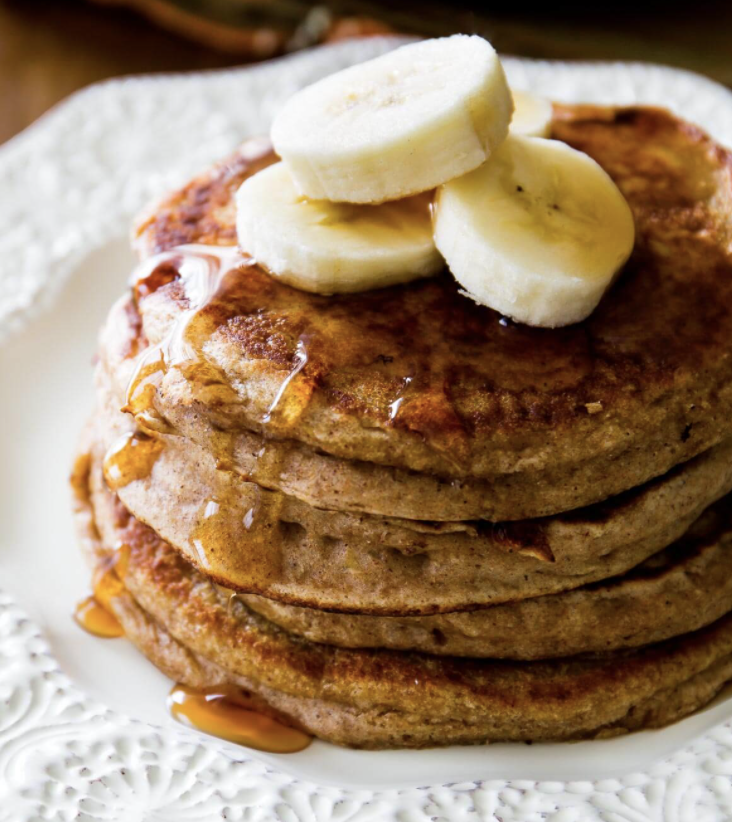 Ingredients
2 eggs
1 teaspoon vanilla extract
½ cup quick-cook oats(70 g)
1 teaspoon cinnamon
Instructions
Mash bananas in a large bowl until smooth. Mix in eggs and vanilla until well combined, then mix in oats and cinnamon.
Heat a skillet to medium and add in a scoop* of the pancake batter. Smooth out to form an even layer. Cook for about 2-3 minutes until you start to see bubbles releasing from the top of the batter. Flip and cook until the other side is golden brown, about 1-2 minutes. Garnish pancakes with your favorite toppings.
*Note: Use ½ cup (65) for scooping the batter to yield 4 thicker pancakes; Use ⅓ cup (40 g) to yield 6 smaller pancakes.
Banana Nut Oatmeal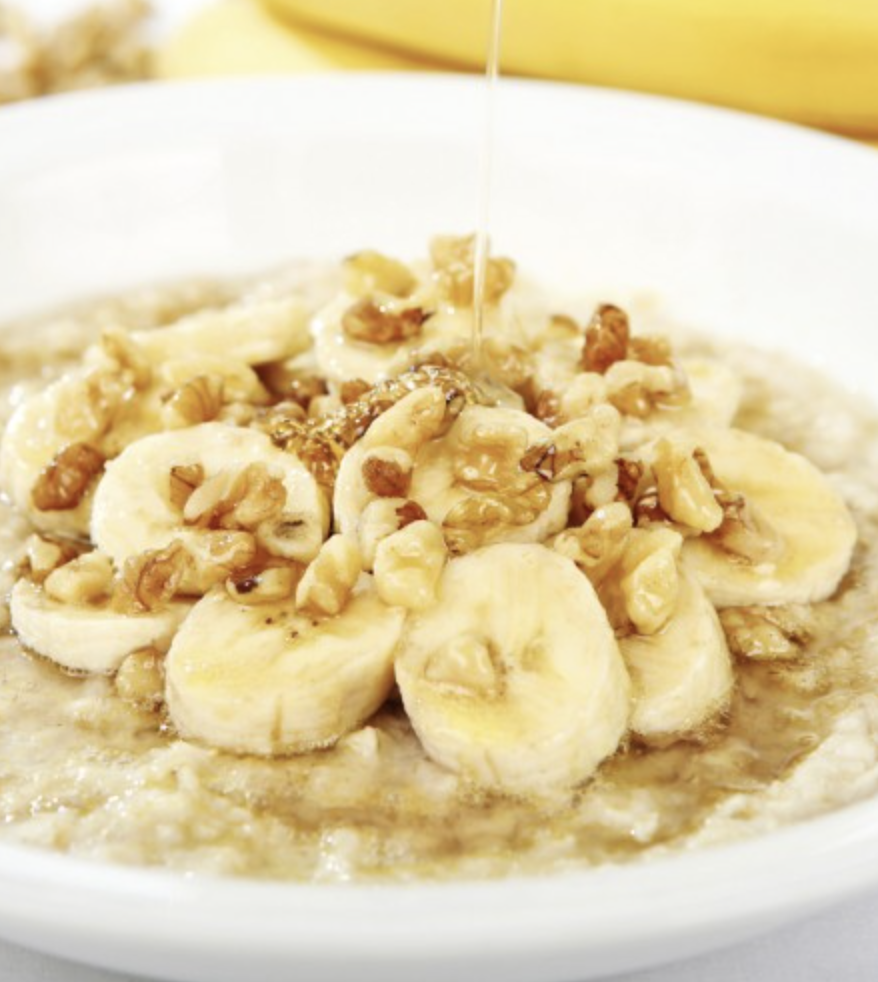 Ingredients1 1/4 cup water
A pinch of salt
1/8 heaping teaspoon of almond extract
1/2 cup organic steel-cut oatmeal
1 teaspoon of ground flax seed
1/2 of a ripe banana, diced
1 tablespoon maple syrup
1/4 teaspoon cinnamon
A drizzle of almond milk
Ingredients
Add water, salt and almond extract in a medium pot. Bring to a boil.
Add oats, flax and banana. Stir over heat until mixture comes back to a boil. Then turn off heat and cover pot.
Let sit, covered, for about 5 minutes. Add maple syrup and cinnamon and stir in. Transfer oatmeal to a bowl and drizzle with almond milk. If desired, add chopped, toasted walnuts and additional banana coins.
Caramelized Banana + Toasted Sunflower Seed Toast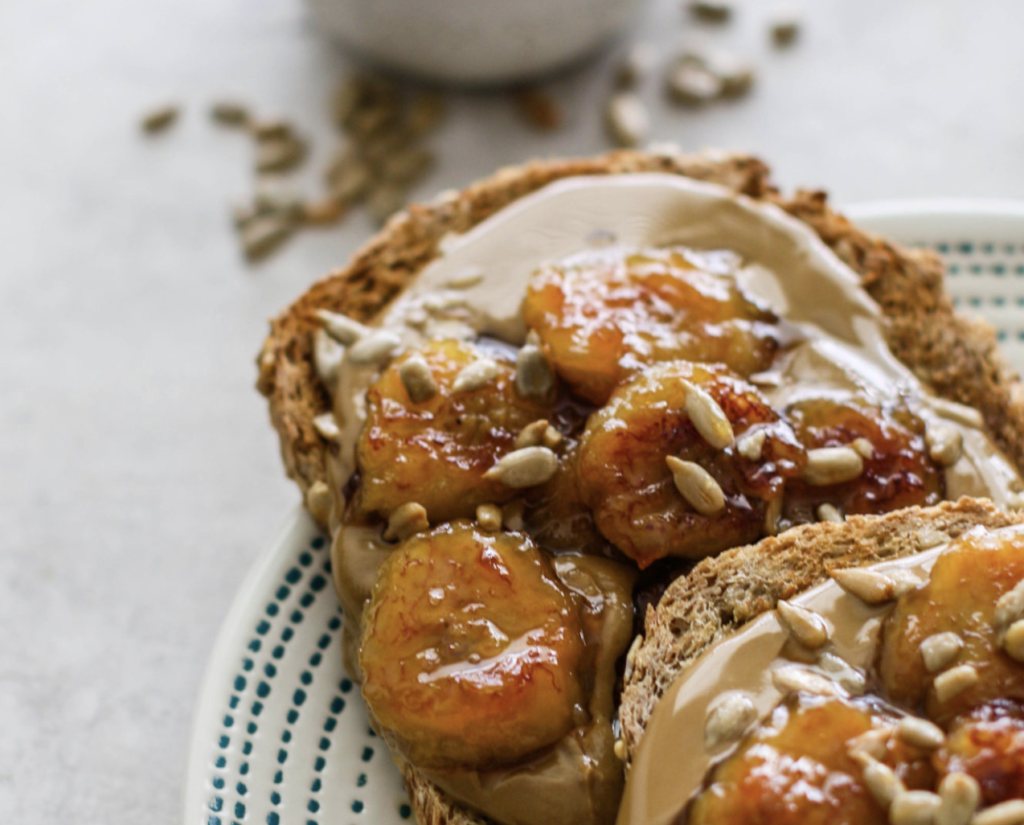 Ingredients
1/2 cup raw sunflower seeds
2 bananas, cut into "coins"
1–2 TBSP maple syrup
1 TBSP coconut oil (optional, or omit for OF version)
4 TBSP sunflower seed butter
4 pieces toast
Instructions
Preheat oven to 300 degrees and line a baking pan with parchment paper. Spread sunflower seeds in an even layer on the parchment paper. Next, add pan to the oven and bake for 30 to 40 minutes or until golden brown, stirring occasionally.
Meanwhile, caramelize your bananas on the stovetop. Heat a pan over medium heat. Add optional coconut oil and banana coins to the pan with a drizzle of maple syrup. Heat for 10 minutes, flipping once halfway, until both sides are golden and sticky.
To assemble the toasts, spread sunflower seed butter on toasted bread and top with caramelized banana rounds and roasted sunflower seeds.
Store leftover caramelized banana in the fridge for up to one week. Store leftover roasted sunflower seeds in an airtight container for ten days.
Grilled bananas and coconut cream
Caramelized toast topping with PB
3-Ingredient Peanut Butter Banana Bars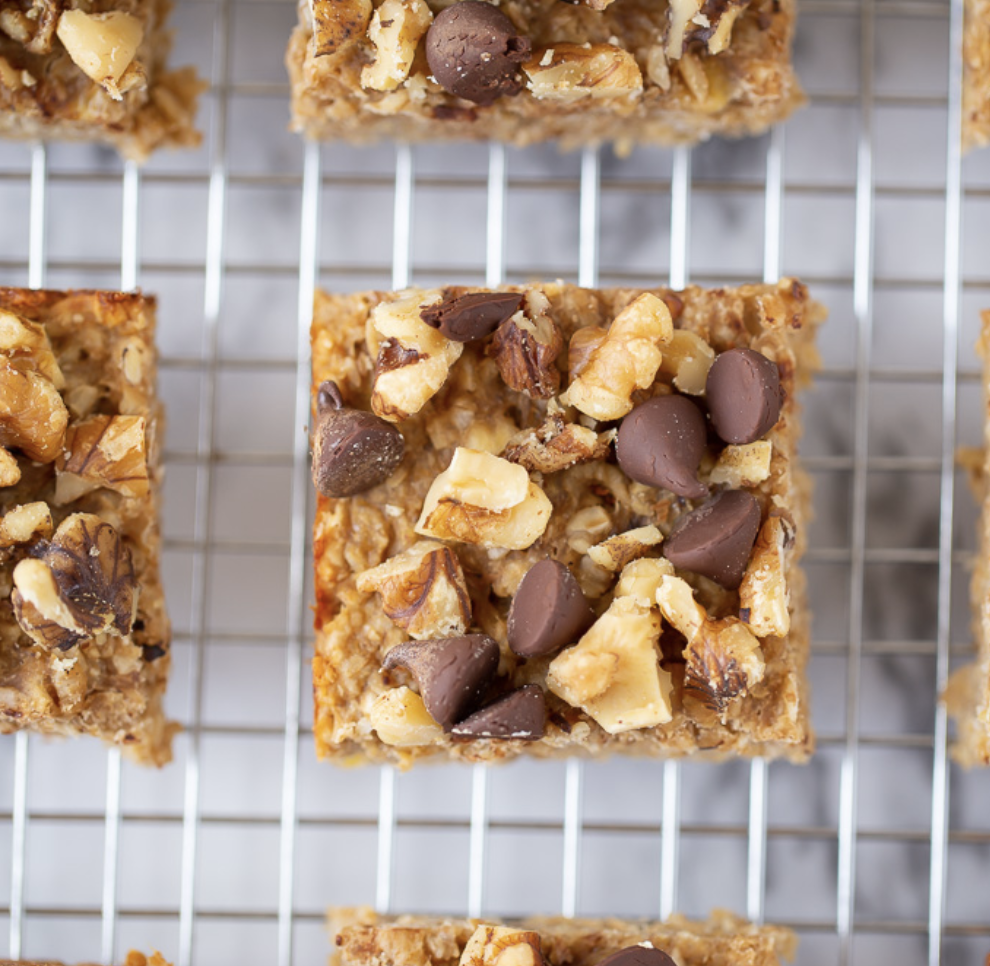 Ingredients
3 medium banana
2 cup oats, dry
6 tablespoon peanut butter, all-natural
1/4 cup walnuts, chopped
2 tablespoons chocolate chips, dark
Instructions
Preheat oven to 350°F and line the bottom of an 8 x 8-inch glass dish with parchment paper.
Mash the bananas and mix together with oats and peanut butter.
Spread the dough evenly in the prepared dish, then sprinkle with walnuts and chocolate chips. Lightly press the nuts and chocolate into the bars.
Bake for 18-20 minutes or until an inserted toothpick comes out clean. Cool for 20 minutes in the pan, then slide a spatula under the parchment paper and carefully transfer the whole uncut bar onto a rack for further cooling. (You can cut the bars at this point, and eat them warm! The more time you give them to cool, the easier it will be to cut them.)
Sources: https://www.healthline.com/nutrition/foods/bananas#downsides https://www.theendlessmeal.com/chocolate-banana-ice-cream/ https://www.floraandvino.com/caramelized-banana-toasted-sunflower-seed-toast/ https://www.superhealthykids.com/recipes/3-ingredient-peanut-butter-banana-bars/