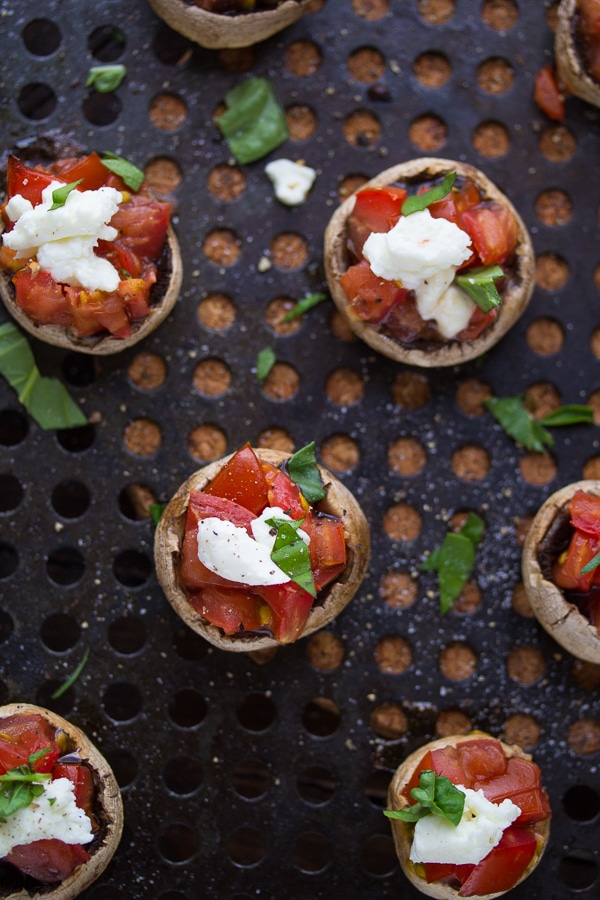 From appetizers to dessert, here are three guilt-free holiday recipes that are guaranteed to impress your family and guests.
APPETIZER

Grilled Mushrooms with Bruschetta & Goat Cheese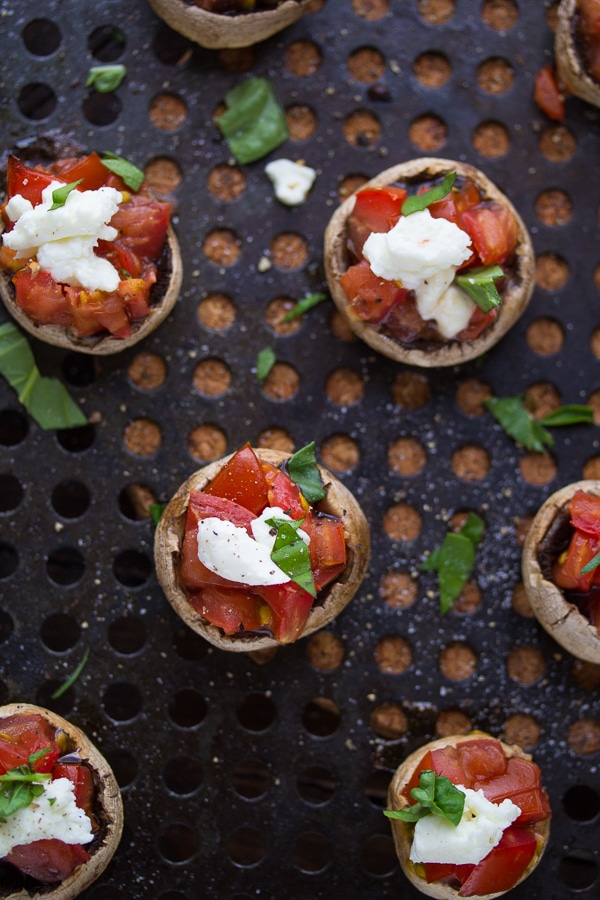 Ingredients
– 12 fresh whole mushrooms button or crimini
– 2 small plum tomatoes
– 1 clove garlic minced
– 1 teaspoon balsamic vinegar
– 2-3 tablespoons goat cheese crumbled
– Fresh basil
– Sprinkle of salt & pepper
Instructions
– Heat barbecue to medium
– Wash the mushrooms and pull out the stems. Set aside.
– In a medium bowl, mix together the tomatoes, garlic and balsamic vinegar.
– Spray a BBQ vegetable tray well with oil. Gently spoon the bruschetta into the mushroom caps. (you're going to want to discard as much liquid as possible) and arrange on the tray.
– Grill for 8-10 minutes, until mushrooms are cooked through.
– Immediately place a small spoonful of goat cheese on the warm bruschetta, scatter the basil leaves, and sprinkle with salt & pepper.
– Serve immediately. Recipe from Sweet Pea and Saffron.
SIDE DISH

Lemon Garlic Roasted Potatoes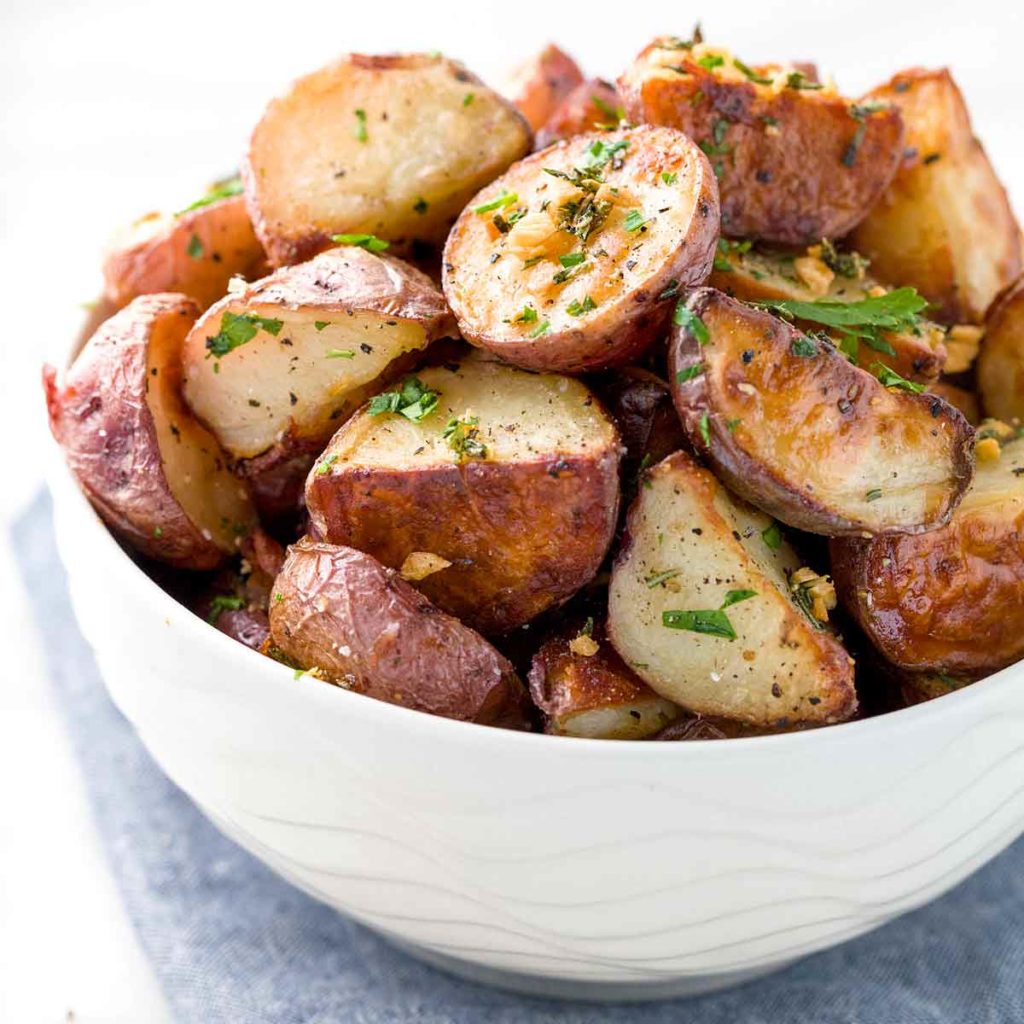 Ingredients
– 4-5lbs baby potatoes
– 1tbsp minced garlic
– 1/8 cup extra virgin olive oil
– 1/2 tsp lemon zest
– Pinch of salt
Instructions
– Preheat oven to 350 degrees
– Cut potatoes into halves
– Toss potatoes with olive oil, garlic, salt and lemon zest
– Arrange potatoes on baking sheet evenly and bake for 40-45 minutes
DESSERT

Cinnamon White Chocolate Cheesecake
Ingredients – Dough
– 1 1/2 cups almonds
– 1 tsp cinnamon
– 1 cup Medjool dates

Ingredients – Filling
– 3/4 cup coconut milk
– 2 cups cashews
– 2 tsp cinnamon
– 8 Medjool dates
– 3 oz white chocolate + more for sprinkling on the cake
– 1 tsp vanilla

Instructions
– Use a blender or food processor and combine almonds, Medjool dates, and cinnamon. Process until you have a crumble texture. Do not over-process or it will end up too smooth. Just a crumbly texture is ideal.
– Press this dough mixture into a 7 inch springform that you have prepared with parchment paper or greased a little with just a bit of coconut oil.Combine cashews, cinnamon, coconut milk, Medjool dates, and vanilla again in the blender or food processor.
– Process this time until really smooth. While the blender is running, melt the white chocolate in a microwave or just on the stove with water. fold the melted chocolate into the filling. Give the filling onto the dough and finishing with more chocolate sprinkles. Chill and enjoy. Recipe from Countedness Cooking.