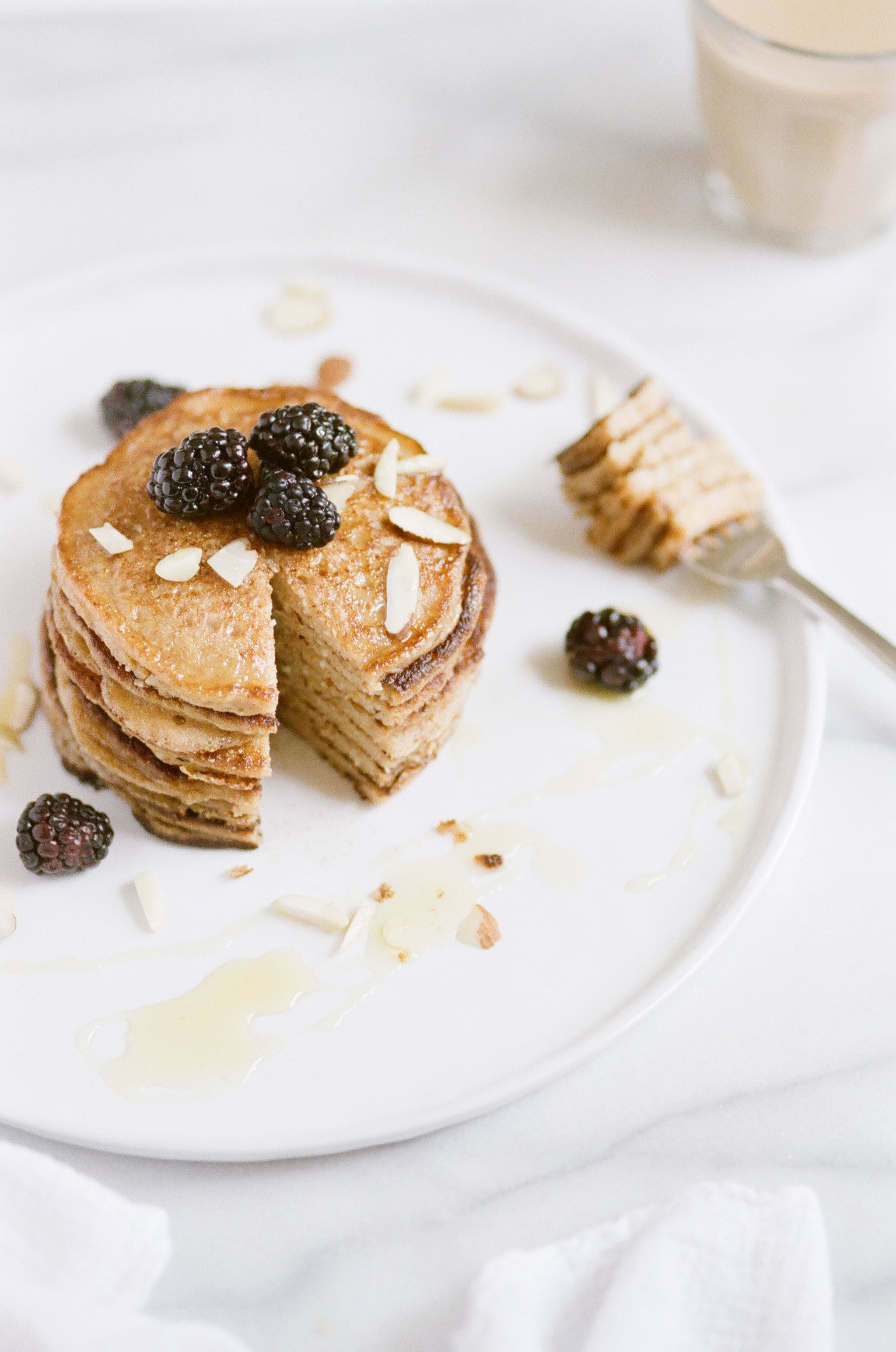 Who doesn't love pancakes + peanut butter? ?
These pancakes are super simple, super yummy, and you'll look like a brunch rockstar.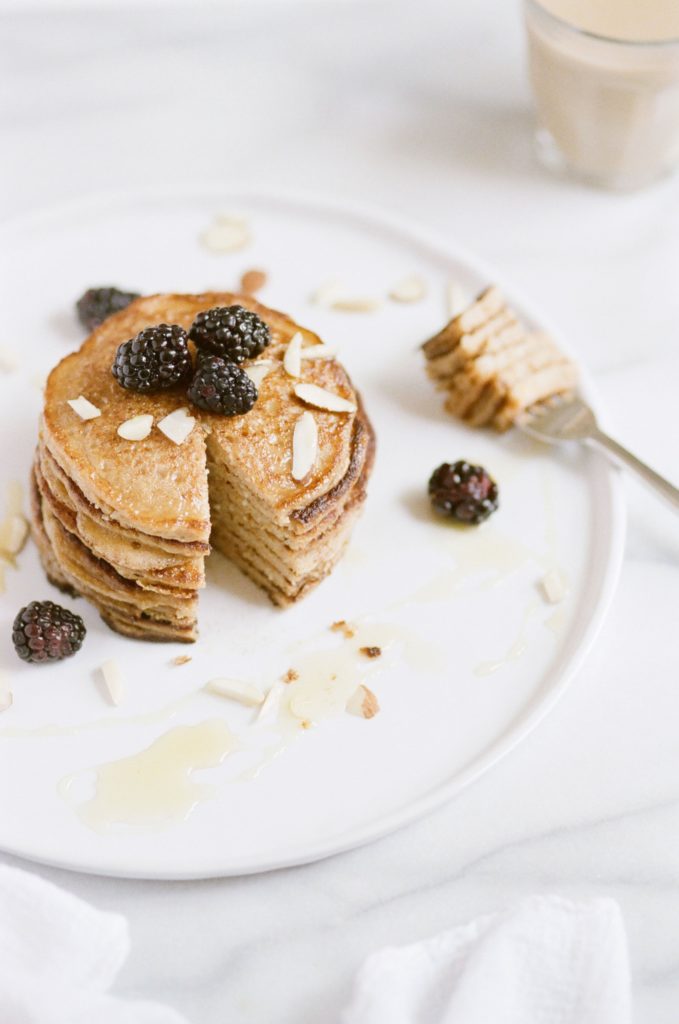 Ingredients:
3/4 cup oat flour (ground rolled oats)
1 egg
1/2 cup unsweetened nut milk
1/2 tsp lemon juice
1 Tbsp maple syrup
1/2 tsp vanilla extract
1 Tbsp peanut butter (or sub for any nut butter)
1 Tbsp coconut oil (melted) or avocado oil
1/2 tsp baking soda
1 tsp baking powder
1 tsp cinnamon
1 pinch sea salt
Directions:
Add almond milk and lemon juice together and stir gently to combine. Set aside to "curdle."
Add maple syrup, vanilla extract, peanut butter, cinnamon and melted coconut oil (or avocado oil) and whisk to combine.
Slowly add in almond milk mixture while whisking. Add baking soda, baking powder, and salt, and whisk to combine.
Next, add oat flour and stir. Let batter rest for about 5 minutes. The batter will be thick once it rests, but that's a good thing!
Preheat a skillet on the stovetop and once hot, lightly grease your griddle with coconut or avocado oil and pour 1/4-cup portions of the batter.
Once cooked, top with desired toppings, such as more peanut butter, banana/fruit, and a light drizzle of maple syrup or honey.
Nutritional Information (per pancake)
Calories
Protein:
Fat:
Carbohydrates:
101 calories
3 grams
5 grams
11 grams