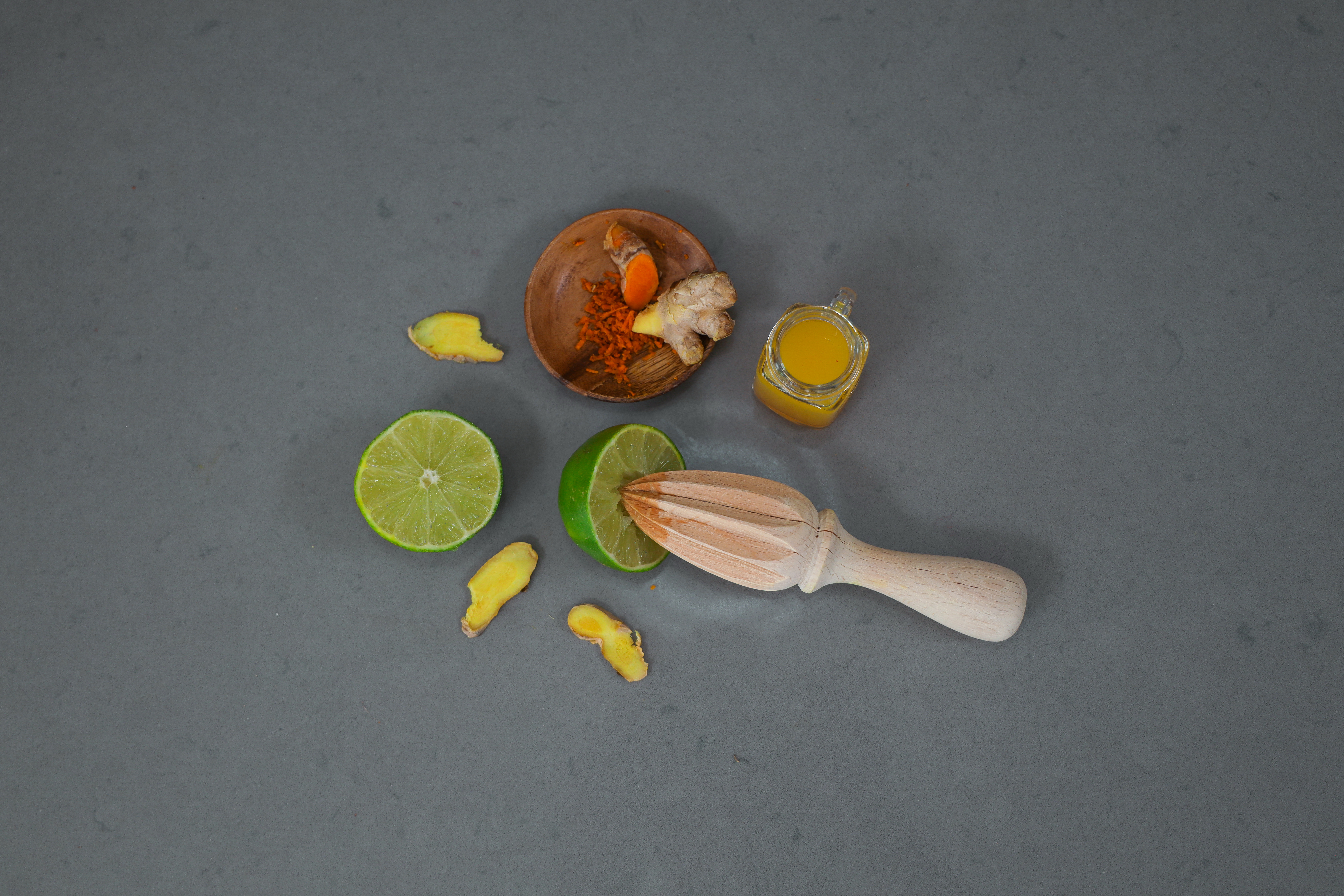 This elixir will kick-start your day better than an average cup of coffee. With its anti-inflammatory and antioxidant benefits, it will help protect you against colds, boost your energy and aid digestion.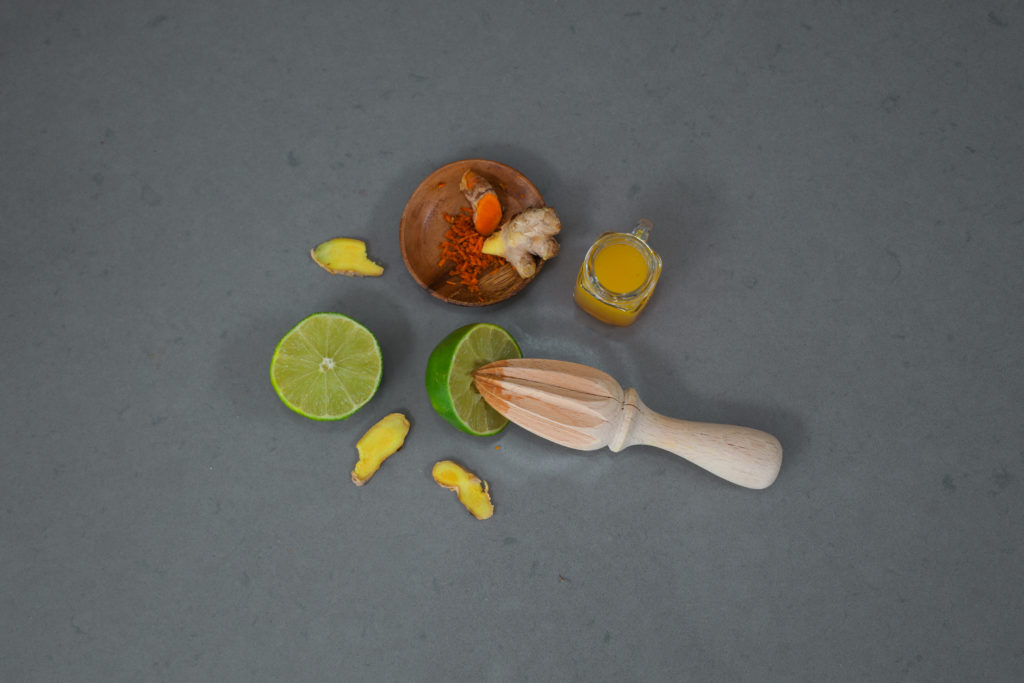 Ingredients:
2 cups filtered water
1/2-inch piece fresh ginger, peeled and sliced
1/2-inch piece fresh turmeric, peeled and sliced
Juice of 1 lemon (or lime)
1 tsp raw honey
Pinch of pepper

Directions
Place all ingredients in a high powered blender (I used a Vitamix), blend until liquid.
Store in the fridge.
Why turmeric?
It is a natural antibacterial agent
It is a liver detoxifier
It has anti-inflammatory benefits (making it a natural treatment for arthritis
Turmeric naturally increases antioxidant capacity of the body by blocking free radicals as well as stimulating your body's own antioxidant defenses
It may help in managing weight by aiding in fat metabolism
In Chinese medicine it is used to treat depression