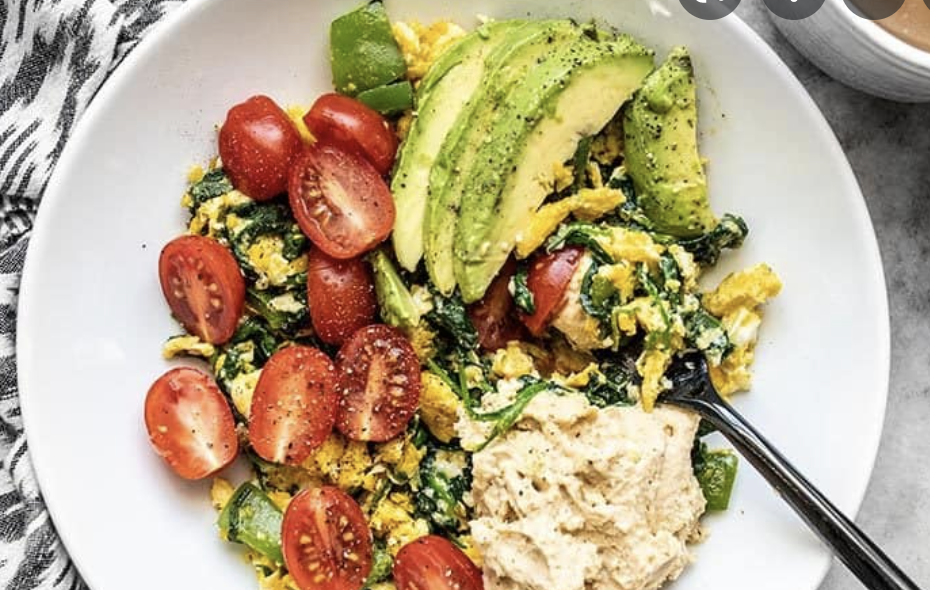 In most cuisines, breakfast food typically consists of lots of carbs and protein (which we love!), but if you are trying to get more vegetables into your diet, breakfast is just as good of a meal as any to help you get closer to your daily vegetable serving goal.
If you guessed that smoothies would be on this list, you are absolutely correct! Blending your veggies into your morning smoothie beverage or bowl is a sneaky way to quickly consume vegetables without having to cook them or sacrifice the taste of your smoothie. Blend the ingredients below for a powerful green mix that is rich in calcium, manganese, magnesium, phosphorus, and vitamins A, C, and E.
Green Protein Smoothie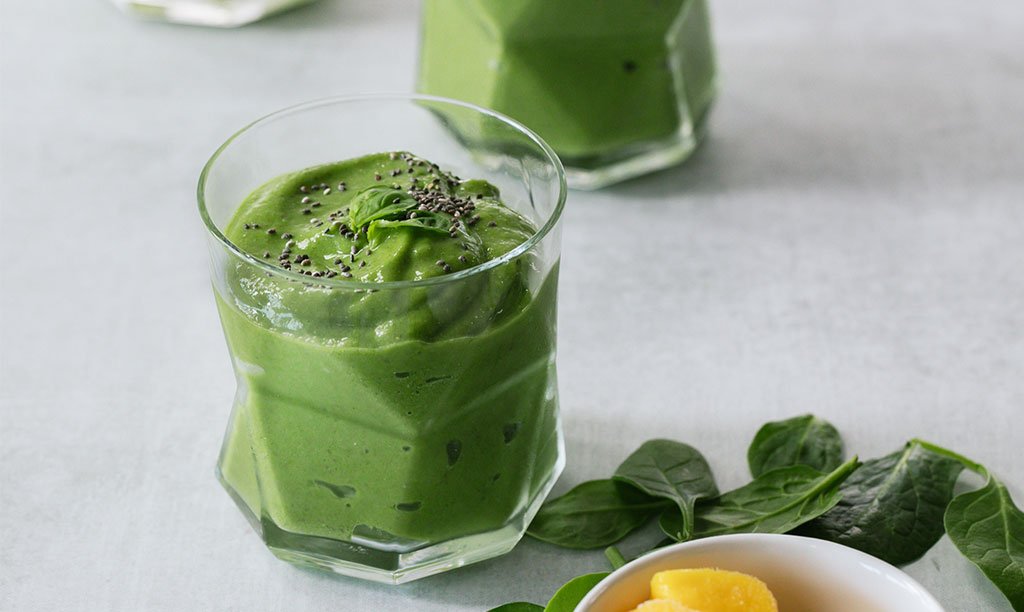 1 cup unsweetened almond milk
1 ripe banana, frozen
½ cup chopped mango, frozen
1-2 large handfuls of baby spinach
1/4 cup pumpkin seeds
2 tbsp hemp hearts
1/2 scoop vanilla protein powder + 1/4 cup water
To jazz up your classic plate of eggs in the morning, it's so easy to simply cook up some mushrooms and spinach together and stuff them into an omelette, or eat them next to your preferred style of cooked egg. You can even mix veggies into a baked frittata if you're aiming to be a little sneaky with the addition of veggies. Right now, we're loving this open-faced omelette recipe that uses a couple less common ingredients:
Open-Faced Omelette with Arugula, Corn, and Avocado Salad (2 servings)
2 big handfuls of arugula
1 small ear of corn cooked by whatever method you choose
4–5 sprigs of cilantro torn into smallish pieces
about 1/4 cup thinly sliced red onion
1/2 an avocado, thinly sliced
1/2 a lemon
sea salt and black pepper
2 tbsp olive oil + more to drizzle on salad
2 cloves of garlic smashed with the side of a knife
6 eggs
Combine arugula, cooked corn, torn cilantro, red onion, and avocado in a bowl. Dress salad with a little drizzle of olive oil, squeeze of half the lemon, salt and a few grinds of black pepper. Toss and set aside.
Heat 1 tbsp olive oil in a small skillet over medium to medium-high heat. Add one clove of smashed garlic to the hot oil and let it cook until it is very brown and fragrant. Remove from pan. Crack 3 eggs into the pan all close together and gently break up your yolks. Tilt your pan so the eggs sort of fill the frying pan in a perfect circle. season with salt and pepper.
Once the edges start to look crispy and the top is almost fully cooked flip and cook the other side for about another 30 seconds. Remove from pan and keep warm if possible. Repeat with the remaining 1 tbsp of olive oil, smashed garlic clove and 3 eggs. Top omelette with salad and serve immediately.
Finally, try staking a breakfast sandwich up high. Breakfast sandwiches are commonly thought of as a greasy indulgence. It's true that ordering them at a restaurant can often mean a heavy, bacon-layered meal. However, building a breakfast sandwich at home can be a satisfying, tasty option that won't leave you with stomach discomfort from tons of fat and oil.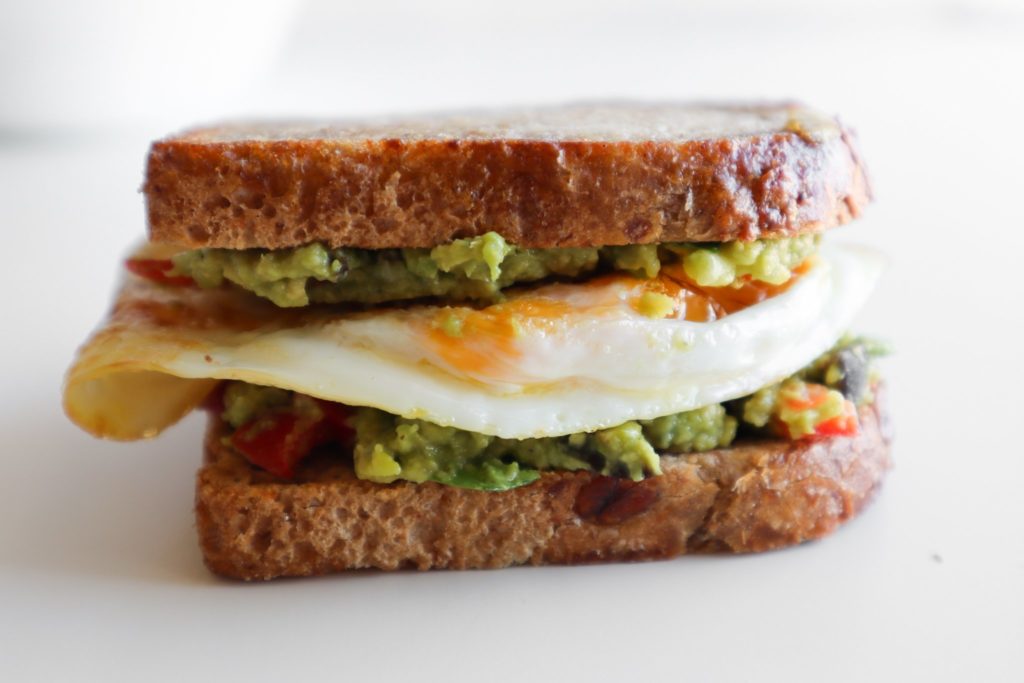 Get creative! We like to fry up a medium-soft egg, layer some toast with avocado (with a squeeze of lime and a few twists of freshly cracked black pepper), and go crazy with the veggies; think heirloom tomatoes, caramelized onions, alfalfa sprouts, arugula, spinach, even broccolini. The options are truly endless when you start thinking outside of the "breakfast box."
Sources: https://nyssaskitchen.com/open-faced-omelette-with-arugula-sweet-corn-and-avocado-salad/