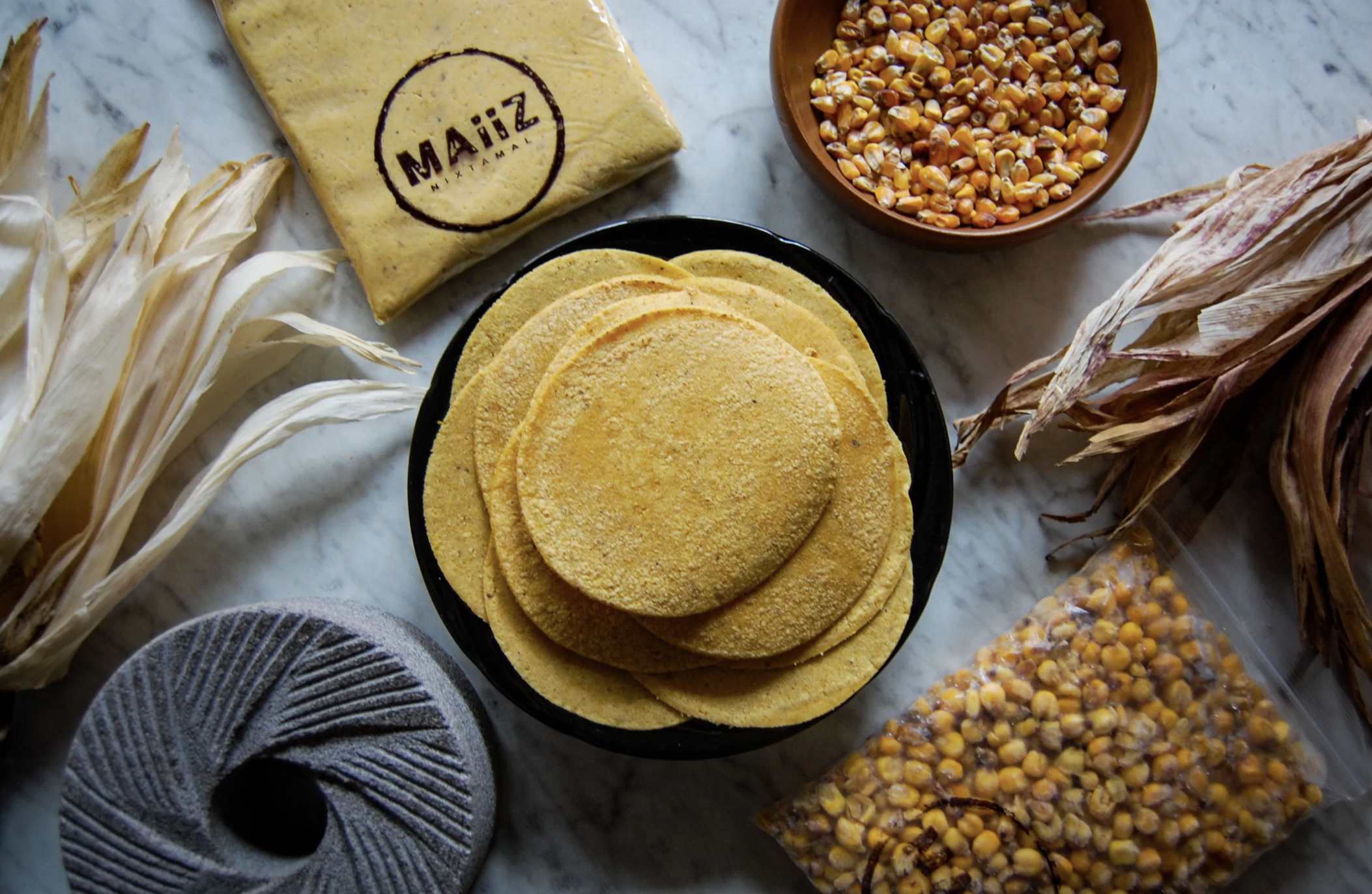 Who doesn't love a good taco? With the endless choices of toppings to choose from, each mouthful can be customized to your liking! Tacos are perfect for those who enjoy a variety of tastes and textures in their meals and are suitable for those who are aiming to eat clean. Food tracking your homemade tacos is easy peasy!
But of course, we can't forget the piece that is in charge of the taco's structural integrity — the enveloping hug that keeps the family together: the tortilla. In this post, we'll be centring the importance of sourcing your tortillas wisely for #TacoTuesday (or whichever night of the week is taco night in your home!) and featuring one of our local Victoria favourites, Maiiz Nixtamal Tortilleria.
Their website explains the methods employed to produce high-quality tortillas that do not lack nutrients, countering the common belief that corn is a low source of nutrition associated with vitamin B3 deficiency. The science shows that the nixtamalization process is key to increasing the quality of protein absorbed by the body.
"Dried corn kernels are boiled in an alkaline solution using pickling lime (also known as slaked lime or calcium hydroxide) and then left to soak overnight. When the corn is drained and rinsed some of the outer membrane layer is loosened and rubbed off. Corn that has gone through this process is now called nixtamal, or in some cultures, hominy."
At Maiiz Nixtamal, they create a dough called masa that gets pressed into tortillas. This is a traditional method, but not all nixtamalization creates the same product. A study by Josefina Consuelo Morales and Rodrigo A Garcia Zepeda evaluates the nutritional composition of tortillas made from traditionally made masa dough and pre-processed maize flour (both using the nixtamalization process). They found that dietary fibre, calcium, iron, was higher in the tortillas created with dough, compared to the industrially processed tortillas made from maize flour.
You may not have put this much thought into a taco night before, but we can assure you that your body and your tastebuds will thank you for switching out highly processed tortillas from the supermarket and giving these traditional, nixtamalized tortillas a try. Maiiz also offers taco kits that come with the meat (or meatless protein) that pair brilliantly with their tortillas. We recently tried out the Haus Sausage Co.-made Chicken Tinga, which comes frozen conveniently for you to heat up at home. Try out their tortillas or meal kits and let us know what you think!
Here are the nutrition details from the Chicken Tinga taco kit:
Calories: 247
Fat: 10grams
Carbs: 20grams
Fibre: 5grams
Protein: 27grams
Makes approximately 8-10 tacos
Additional taco topping recommendations:
lettuce, salsa, hot sauce, avocado, cilantro, lime
You can also find some recipes (including our own crema!) on their website.
Sources: https://www.organicconsumers.org/blog/maseca-glyphosate-testing-results https://www.longdom.org/open-access/effect-of-different-corn-processing-techniques-in-the-nutritionalcomposition-of-nixtamalized-corn-tortillas-2155-9600-1000580.pdf https://maiiz.ca/whatisnixtamal/