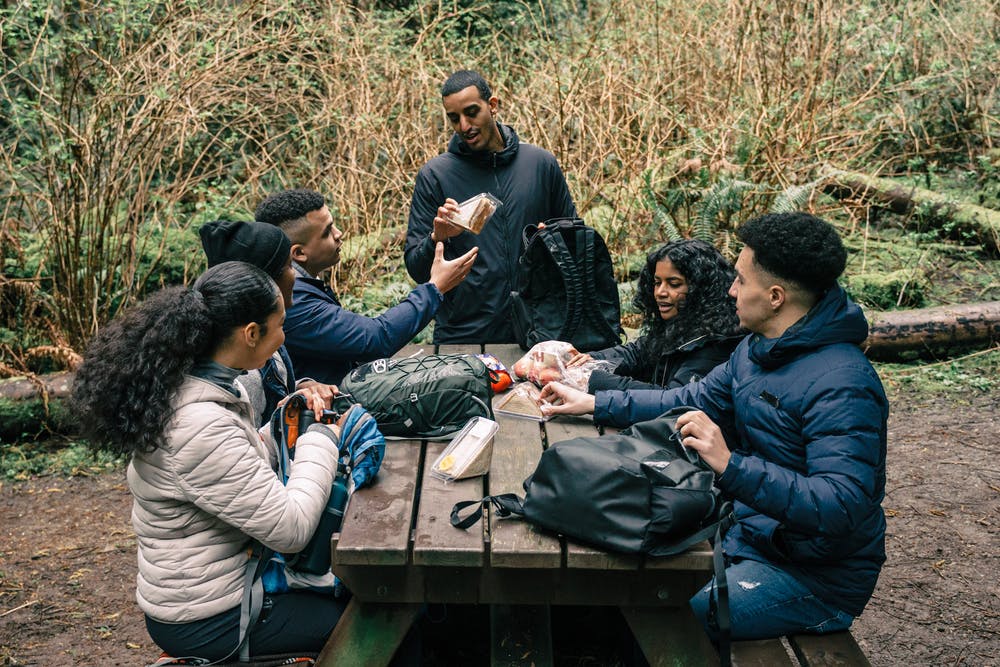 The best part about longer days is that there is more time to get out there, enjoy the outdoors and be active! Hiking is not only great for building strength and cardiovascular endurance, it is also a great social activity and a good way to spend time with your friends. However, hiking can be very challenging, and you want to be sure that you've packed enough quality food to keep you going the entire time.
For longer hikes or other outdoor activities, it's best to consume a small snack every 60-90 minutes. Depending on your nutritional needs, 150-300 calorie portions are ideal. And make sure you remember to eat them! Keeping fuelled by snacking consistantly will keep your energy up throughout the day. Energy bars are a convenient way to meet this need, but you'll want to be sure to choose wisely.
The energy bar section at any grocery or health food store can be a little overwhelming, and many options are sneakily full of sugar. These are a few of our favourite brands that pass the Fettle + Food test: Built Bar, ProBar, Sproos Collagen Bars.
Fresh fruit is another great option. If you don't have the time to cut it up or the space to carry a container, throw a banana, apple, orange, or pear in your bag and you're good to go! If you're a nut butter fan, here's something new to try: single-serve packs from Justin's or RX. Sliced apples, celery sticks, or bananas would compliment these nicely! Trail mix and beef jerky are also great snacks for on-the-go. Making your own trail mix is a fun way to get a variety of nuts, seeds, and dried fruit that you enjoy. Plus, it means you can skip out on the higher sodium, often higher sugar pre-made mixes out there.
Finally, if you've got the time to prepare some snacks ahead of your day trip, try this protein oat ball recipe. They're a client favourite!
You'll need 3 cups oat flour (blended quick oats), 2 scoops vanilla protein powder, 1 cup nut butter, 1/2 cup honey or maple syrup, 1 tsp cinnamon, and 1/4 cup unsweetened coconut flakes.
Blend oats to make an oat flour. Mix everything together in a bowl – you might need to use your hands! Form into balls. Store in the fridge or freeze .