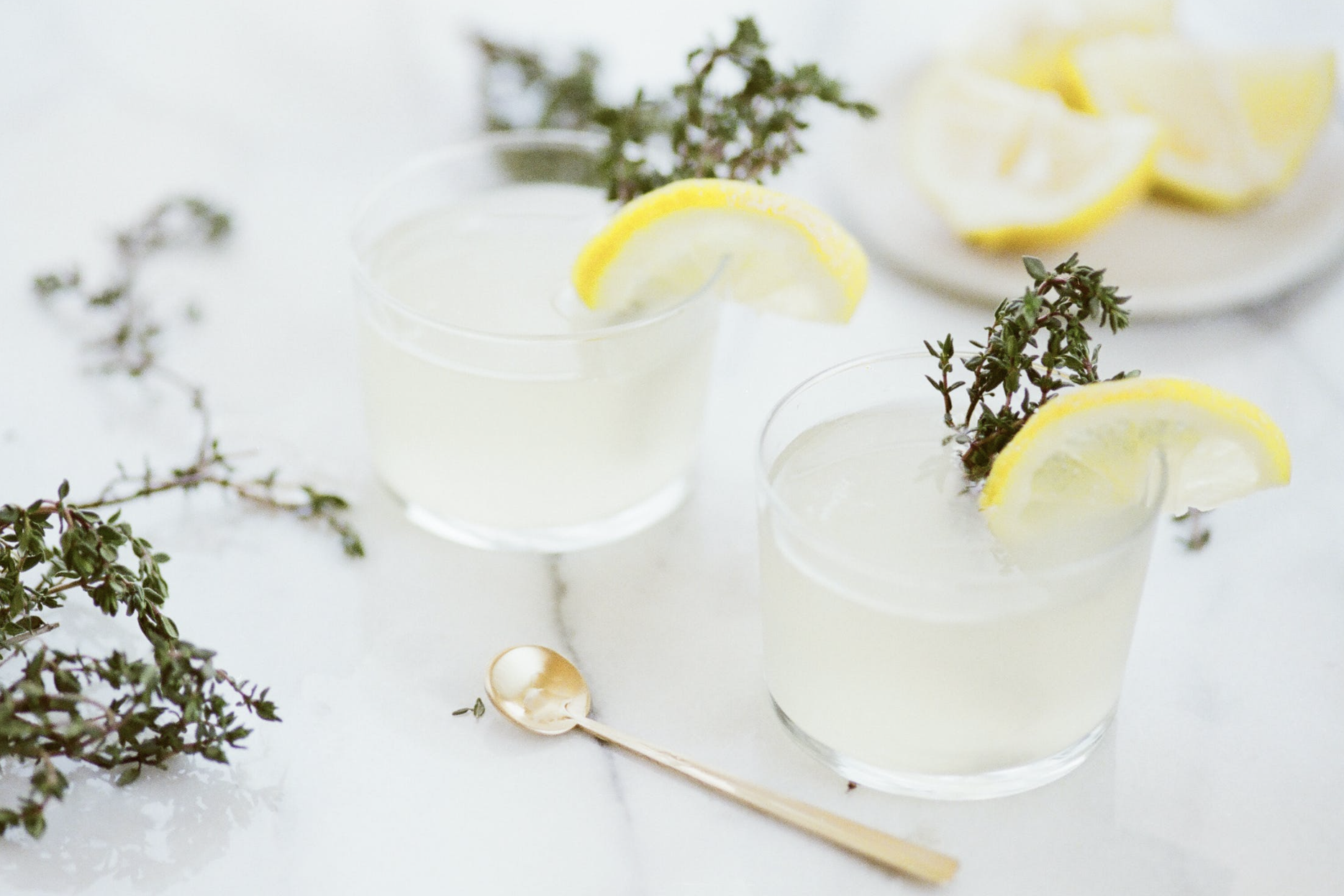 Patio season may look a little different this year – but the fun cocktails and refreshing drinks don't have to go anywhere! We have picked out a few of our favourites, both alcoholic and non-alcoholic, to share with you.
Our main concern when it comes to making the right beverage choice is sugar content, but we also want to consider other factors such as freshness of ingredients and taste, of course. Technically, a vodka with Coke Zero is low in sugar (or, I guess it would be more appropriate to say it has zero sugar). Erosive effects of the artificial ingredients, however, are just one reason why this isn't quite the winning combination. And we are willing to bet that you wouldn't think it tastes that great, either. So we chose some options that ticked all the boxes. Reminder: stay hydrated, especially when drinking alcohol!
Alcoholic
Watermelon Vodka Cocktail
To a blender add 8 cups chilled watermelon, 11.5 oz. coconut water and 4 tablespoons of fresh lime juice. Blend until smooth. Pour mixture into a large pitcher. Add Vodka and stir. Serve over ice. Garnish with lime wedges and fresh mint.
Blackberry Margarita
Optional salt rim: Pour sea salt on a small plate. Take a lime wedge, or water, and run it around the rim of the glass. Press the top of the glass into the salt in a circular motion to fully coat. Tap the glass with your hand to knock off any excess.
Place 3/4 cup blackberries and 1/2 cup lime juice in the bottom of a glass. Muddle the blackberries with the lime juice. Add mixture to a shaker with tequila and ice. Shake until well combined.
Fill each glass with ice and pour in the margarita. You can either pour it through the strainer on the shaker so it is not seedy or you can just pour it without the strainer so you get a seedier mix. Sweeten with agave syrup if desired. Garnish with fresh lime and blackberries.
Non-Alcoholic
Virgin Mojito
Place 10 mint leaves and 2 tablespoons of lime juice in a glass and muddle them together for 1 minute. Add 2 tablespoons of honey simple syrup, then add sparkling water. Garnish with lime slices, a sprig of mint, and/or fresh fruit.
Virgin Pineapple Mojito
Muddle together 4-5 pieces of 1-2″ pineapple pieces until all pineapple pieces have broken into small pieces. Then, add mint leaves and again muddle for a few seconds to just bruise the leaves and release the essential flavors.
Add ice cubes followed by 1/2 cup of chilled grape juice, 1 tablespoon lime juice, and 1/2 cup of sparkling water. Add agave if desired for sweetness. Give it a gentle mix and add a couple of lime slices.
Homemade grape juice: blend 1 cup of fresh grapes with 1/4 cup of drinking water. Then using strain the juice.