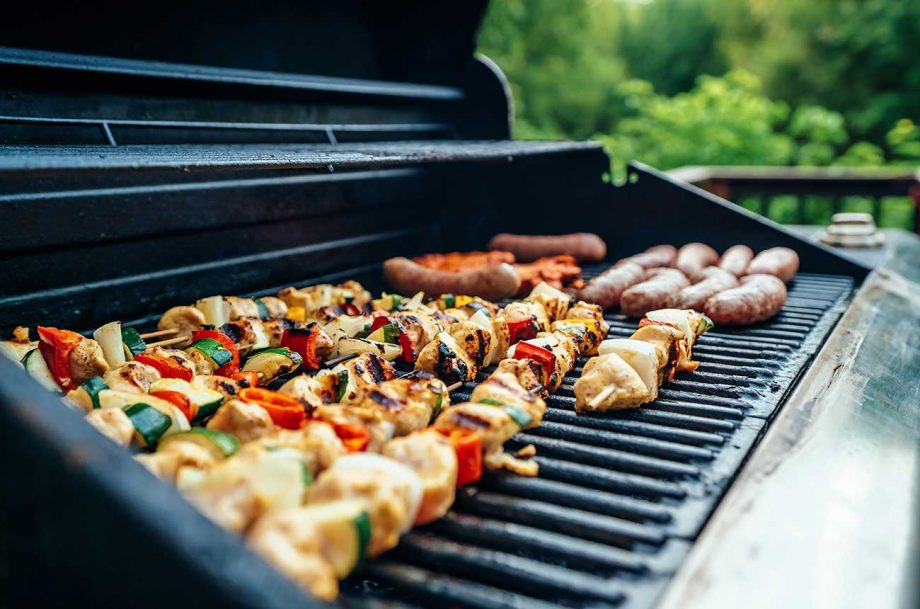 The sun is out (most of the time), and barbecues have been out of retirement for a few weeks now. Since Tuesday, we've posted one new BBQ recipe each day on the Fettle + Food Instagram page. To make it easy to access all these recipes at once, we've made a PDF available to download at the bottom of this blog post! Here are the seven dishes taken from the PDF that you can make for your next BBQ-filled weekend:
Turkey Burger with Tzatziki
Chicken + Veggie Skewers
No-Mayo Coleslaw
Plant-based Burger
Crispy Lemon-Dill Salmon
Citrus Rosemary + Herb and Garlic Marinades
Grilled Steak Salad
We all know that in this "new normal" we are living in, taking extra steps to ensure that our food is handled safely is a top priority.
The Government of Canada website guidelines say:
Use common cleaning and disinfection methods to kill coronaviruses.
Wash your hands with soap and warm water for at least 20 seconds before and after handling food and food packaging. If you do not have running water, use one of the approved hand sanitizers.
Wash your fruits and vegetables under running water.

Washing fresh produce with soap, chlorine or other chemicals is not recommended. Fresh produce is porous and can absorb chemicals that are not intended for you to eat.

Cook your food to recommended safe internal temperatures. Coronaviruses are killed by normal cooking temperatures.
Avoid cross-contamination of raw and ready-to-eat or cooked foods.
Disinfect any surfaces that will come in contact with food.
Click on the link below to download the PDF with all the recipes!