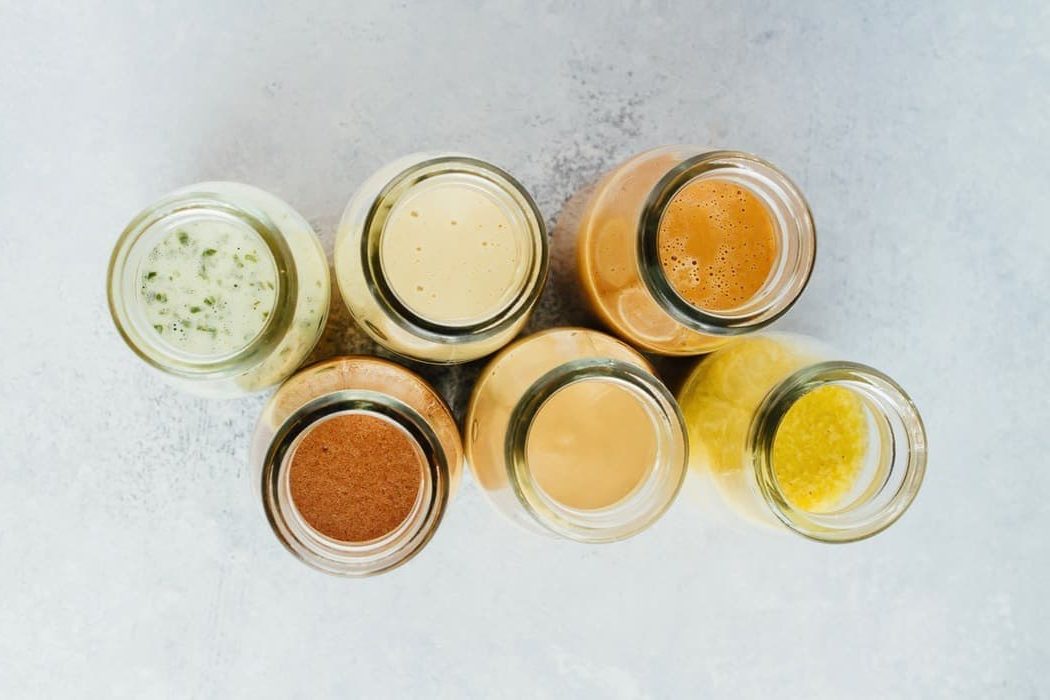 Salad dressings are a fast and easy for adding flavour and flair to an otherwise simple salad, and they can really enhance the flavours you've already added, as well. For example, the miso dressing we've featured below does an amazing job of bringing together a salad with sliced Asian pears and crispy tofu.
When it comes to grocery shopping though, we all know what it feels like to come face to face with the salad dressing aisle. The sheer amount of options causes feelings of being overwhelmed, confused, and maybe unsure about whether we made the right decision or not. What if the dill in this is too overpowering? Should I have gone local instead? Have I been pronouncing tzatziki wrong this whole time? It's endless.
Once you get past the mini existential crisis, store-bought dressing is no doubt more convenient, but we'd like to make a case for homemade. The pros of making your own salad dressing at home are that it is much more economical, you can use fresher ingredients, there are no preservatives, you have space for creativity, and you can adjust to your personal taste!
There are tons of recipes out there, many of which use a base of sour cream or balsamic vinegraitte. We decided to share some slightly more unique and exciting recipes that we found to be tasty and healthier than your average ranch or caesar!
Creamy Tahini Dressing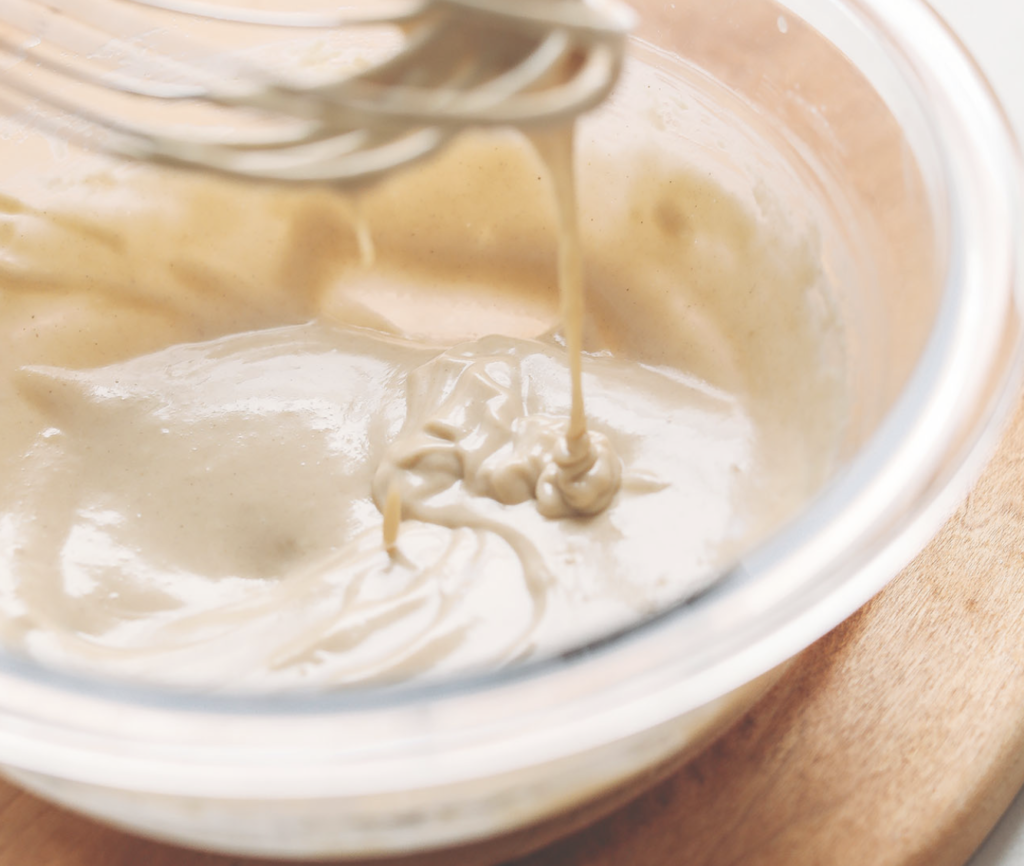 1/3 cup tahini (ground sesame seeds)
1 medium lemon, juiced (~3 Tbsp)
1-2 tbsp maple syrup (or sub agave or honey)
1 pinch sea salt
1 clove garlic (minced)
water (~3-6 Tbsp)
To a medium mixing bowl, add tahini, lemon juice, and maple syrup. If adding salt and garlic, add now (optional). Whisk to combine. Then slowly add water until creamy and pourable. The mixture may seize up and thicken at first, but continue adding water a little at a time and whisking until creamy and smooth. Taste and adjust flavor as needed, adding more lemon juice for acidity, salt for saltiness, or maple syrup for sweetness.
Spicy Thai Peanut Dressing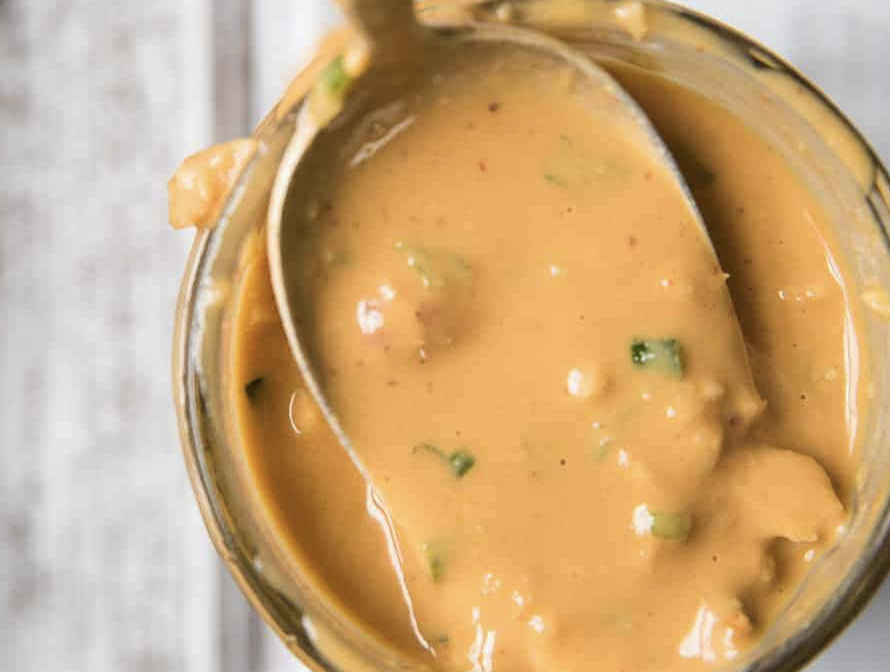 4 tbsp powdered peanut butter
2 tbsp water
2 tbsp toasted sesame oil
2 tbsp rice wine vinegar
2 scallions, chopped
1 tsp fresh ginger (paste or fresh grated)
2 tsp Sriracha
1/4 tsp fish sauce (optional)
2 tbsp whole unsalted peanuts
In a food processor, combine powdered peanut butter, water, sesame oil, and rice wine vinegar.  Blend for 10 to 15 seconds until combined. Add scallions, ginger, sriracha, and fish sauce.  Blend for an additional 20 to 30 seconds until scallions and ginger are finely minced and incorporated. Add peanuts and pulse 4 to 5 times so the pieces are broken but not blended.  It should resemble the same size as 'chunky peanut butter' pieces or larger.
Creamy Cilantro Lime Dressing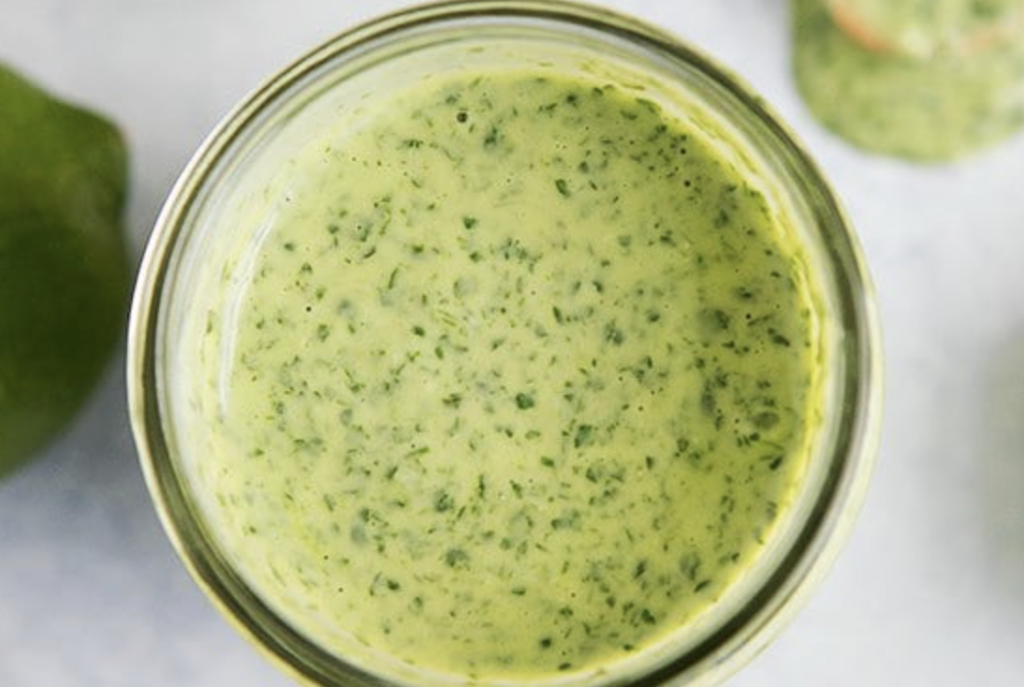 1 large bunch fresh cilantro
1/2 cup plain Greek yoghurt
1 garlic clove
juice of 2 limes
1 tsp honey
1/2 tsp kosher salt
1/4 cup extra-virgin olive oil
1/2 jalapeno (optional)
Add the cilantro, yogurt, garlic, lime juice, honey, salt, and jalapeño (if using), into a food processor or blender. Put the lid on and blend. With the motor running, slowly pour in the olive oil and blend until smooth. Stop and taste, adjust with a little more salt or honey, if desired. Pour the dressing into a glass jar with a tight-fitting lid.
Everyday Dijon Dressing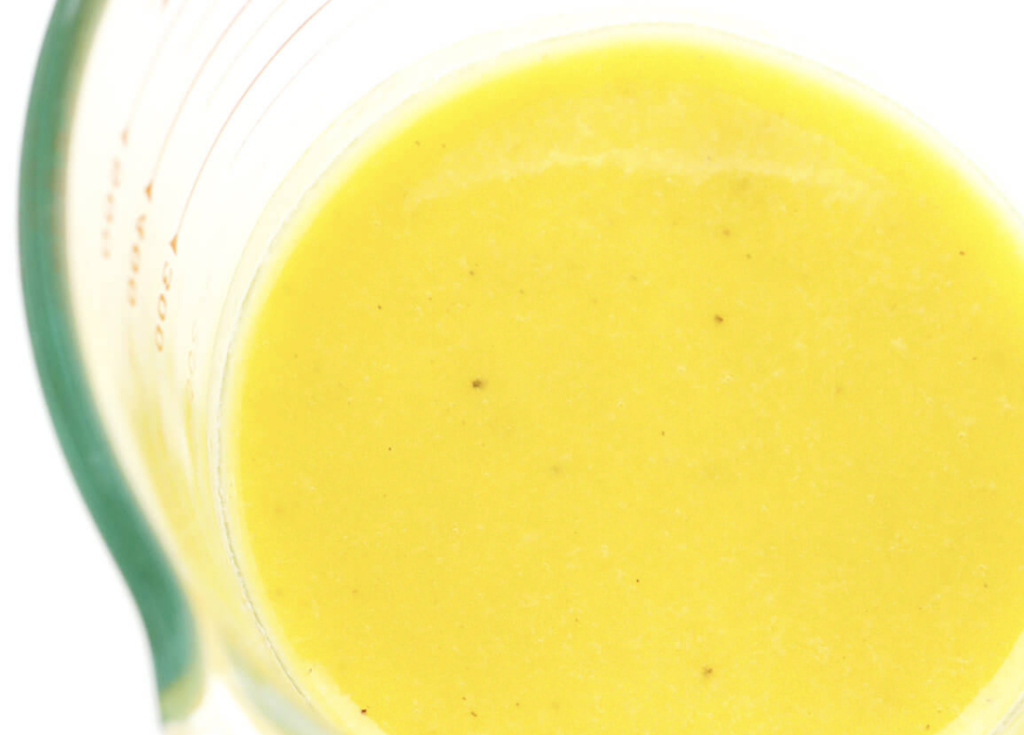 3 tbsp olive oil
1 small garlic clove, pressed or minced (or 1/2 teaspoon garlic powder)
1 tbsp freshly-squeezed lemon juice (or red wine vinegar)
1 tsp Dijon mustard
1/2 tsp fine sea salt
1/4 tsp freshly-cracked black pepper
Whisk all ingredients together in a small bowl (or shake all ingredients together vigorously in a sealed jar) until completely combined.
Miso Sesame Dressing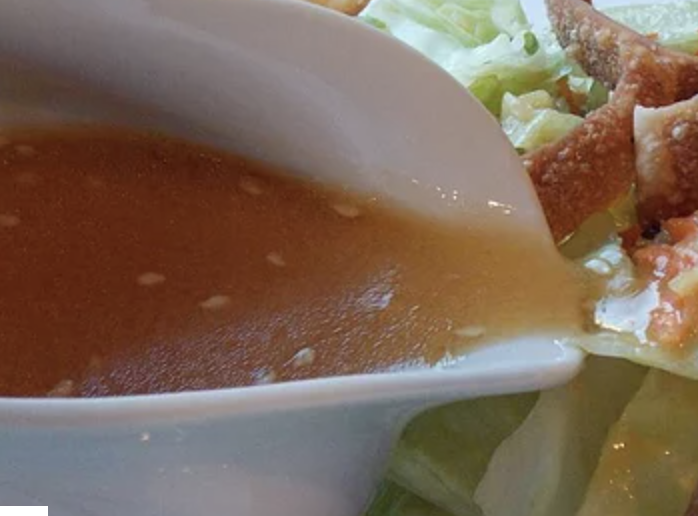 1 ½ tbsp miso paste
2 tbsp rice vinegar
1 1/4 tbsp honey
1 tbsp minced fresh ginger root
1 tbsp sesame oil
1 ½ tsp lime juice
1 tsp toasted sesame seeds
Whisk miso paste into rice vinegar in a bowl until smooth. Stir honey, ginger, sesame oil, lime juice, and sesame seeds into the vinegar mixture.